Our commitment to quality and service ensure our guests a great experience! All of our prices vary according to the length of hair as well as the stylist's reputation, education and demand.
Our stylists at Gossip have made a lifelong commitment to education and are always excited to bring you the newest and best of the beauty industry.

We are ready to listen to your needs and wants so we can customize a style just for you. From custom cuts to custom color, be ready to sit back, relax, and enjoy our expert services.








Back Bar Services
Enjoy a relaxing shampoo while improving the health of your hair with one of our many Wash House services. Ask to see our menu. We also have Awaphui Wild Ginger and Marula Rare Replenishing Treatments. Hair needing extra hydration we now have Hydro Treatments and for that hair that needs some extra love let us cocktail Awaphui Wild Ginger Triplex with the Hydro and feel the difference right away. Your hair will love you for helping make it more beautiful.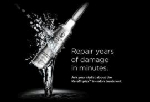 Conditioning & Clarifying
Chlorine & Mineral Detoxifying

:

$14


Wash House Experience:

$14


Awapuhi Wild Ginger Keritriplex Treatment:

$35 includes finish style as stand alone service $25 when combined with color or cut reservation.
AWG Hydra Treatment

$35 Revive dry, frizzy hair with a rich concentrated blend of amino acids. Instantly nourish and soften parched strands and improves manageability
Ask about our new Lavender Mint Deep Conditioning or our double luxury treatment
Get your hair feeling like new again with one of these treatments!!!

Return to Top
Service Policy
ResWeervations ONLY - WALK INS BY CHANCE

Call to book your reservation today 540-667-8800
To better serve all of our guests we kindly ask all reservations to come through our front desk so that our stylists can devote their time to the guest currently in their chair.
NOTE: If you are scheduling a service that requires
several hours to perform, you will be asked to place a deposit of $50 on account for the service cost. All new guests will require a $10 deposit for haircuts and $50 for color services on your account. In all circumstances if you are a no show or do not reschedule within 48 hours of your reservation, you forfeit your deposit. Note deposits are non-refundable.
As a courtesy, we will attempt to call or text you 48 hours prior to your reservation date. However, if we are unable to reach you please understand that it is YOUR responsibility to remember your reservation dates and times to avoid late arrivals, missed reservation and any applicable cancellation fee

.
If you need to cancel a reservation we appreciate at least 48 hours notice.